Dr. Elkin Seto
Dr. Elkin Seto will be working at the Côte St-Luc Hospital for Animals until his new clinic in St. Henri is completed and opened (soon!). You can make an appointment to see Dr. Seto by calling the Côte St-Luc Hospital for Animals at (514) 489-6845. The Côte St-Luc Hospital for Animals is located at 7930 Baily, in Montreal. (Map)

You can reach Dr. Elkin Seto at: info@montrealvet.com


Dr. Elkin Seto - Bio
Dr. Elkin Seto graduated from the Ontario Veterinary College in 2000. Since then he has been working in small animal practices in Montreal. He was born in Vancouver, B.C. and moved to Montreal in 1983. He completed a BComm from Concordia University before pursuing his studies in veterinary medicine. Dr. Seto's special interests lie in dentistry and surgery. He has been playing violin since the age of 3 and now enjoys playing with his children who are also violinists. In his spare time Dr. Seto enjoys spending time with his wife, 3 children, and 2 dogs.

Emergency Veterinary Clinics

Centre Veterinaire DMV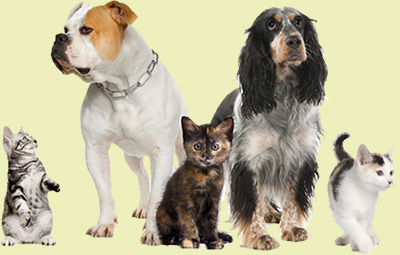 2300 54th Ave
Lachine, QC
H8T 3R2
Tel: (514) 633-8888
Fax: (514) 633-0525

Hopital Veterinaire
Rive-Sud
7415 Taschereau Blvd.
Brossard, QC
J4Y 1A2
Tel: (450) 656-3660
Fax: (450) 656-5708

Faculte de Medecine
Veterinaire
3200 Sicotte
St-Hyacinthe, QC
Tel: (450) 773-8521

Recommended Veterinary Clinics


Côte St-Luc Hospital for Animals
7930 Baily
Montreal, QC
H4W 3J8
Tel: (514) 489-6845
Fax: (514) 489-6509


Pierrefonds Animal Hospital
16628 Pierrefonds Blvd.
Ste-Genevieve, QC
Tel: (514) 626-9890
Fax: (514) 626-0241

Sherwood Park Veterinary Hospital
275 Elm #14
Beaconsfield, QC
Tel: (514) 674-2004

Montreal West Veterinary Hospital
66 Westminster North
Monteal, QC
H4X 1Z2
Tel: (514) 484-3730
Fax: (514) 484-5994

Hopital Veterinaire Oiseaux et Animaux Exotiques Montreal
6090 Sherbrooke St. West
Montreal, QC
Tel: (514) 486-5258
Fax: (514) 486-6896


Montreal Vet
Directory
About us...

When we adopted our first cat in 1993, we had no idea where to go for veterinary care. Many adventures followed, some good and many not-so-good.
As our animal family has grown, we have come recognize the importance of having a good vet and clinic that can be called upon in times of need.


The purpose of this website is to pass along a selection of good bets for you and your animal family. Our listings contain clinics we personally recommend and clinics recommended by close friends and colleagues.


May you and your pets be happy and healthy!

DMV Center

In addition to a complete crew of specialists, the DMV Veterinary Centre offers you rapid access to 24-hour/365-day emergency medical services, without appointment. A complete team – veterinary doctors, technicians and assistant technicians – will take charge of you and your pet as soon as you arrive.

514-633-8888
1-800-463-8555